to my watercolor portfolio.

Moscow Church, 16x20, 1988.                              Mexican garden, 16x20, 1996.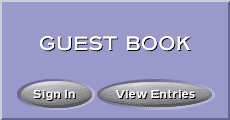 Young Mother, Guatamala. 1998.

Amarylis. and Amarylis II, 2008.

I have been doing watercolors for 30 years or so, most often when I travel. Watercolor seems to be the most convenient medium to take on trips and I have taught watercolor for many years. Sometimes I go with my students on trips in order to paint. One memorable trip began in Moscow and ended near the Arctic Circle in the White Sea. Along the way, we painted wooden churches, landscape and seacapes and the many island monestaries.

A series of watercolors resulted, Russian Domes, which was the title of several exhibitions I  had in New York.  Many of the paintings on this page are from that series or from other trips I have taken.

I am currently teaching  classes in watercolor for the Art Academy on on Hilton Head and have given workshops as Artist in Residence at Spring Island, SC.

To view other watercolors from Hilton Head, Click this button.

Hardangervidda, Norway and Two Icebergs, Antartica. 2010.