to my oil painting portfolio.

I think that oil is my favorite painting medium, especially for portraits and larger works.

I have used oils since my student days and have created several series using exclusively oil .

In the seventies, oil was floated on water to create my "Water Series". Later I did a series of oil portraits.

In recent years I have been interested in mythic themes, influenced by my research and wriiting. in the mid-eighties I began the series "Goddess Chapel", a series of nine large oils which were exhibited as a circle in the gallery. These figures were taken from my embroidery research and were inspired in part by "Sister Chapel" a series of famous historical women painted by a women's collective in New York City.

My most recent series "Shrine of the Black Virgins" is also influenced by religious and cult figures of women, worldwide.

To view other oil paintings in this series, Click this button.

Our Lady of the Dark Forest, from the Shrine of the Black Vrgins series, 30x52" 1998.

Dordona, Hungarian Harvest Goddess, from the Goddess Chapel Series, 30x52" 1990.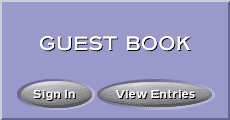 You are viewing the oil painting titled "Demeter and Persephone" from the series Shrine of the Black Virigns. It is 30x52" and was completed in 1995. The painting was inspired by a statue I saw in the British Museum. Demeter, the Goddess of light, fertility and growing harvests, was sculpted in white marble, her daughter, Persephone, whe was raped and taken from the earth by Hades to be his Queen of the Underworld, was carved in black marble. They were kissing as they are here at the moment when Persephone returned to earth to see her mother for the first time.