to  Mary B. Kelly's           website and  studio.


Mary is a recent retiree to Hilton Head Island although her family has lived here since the 60's. She joined the Applepies and has exhibited with them at the Art Center of Coastal Carolina,the Coastal Discovery Museum and Charles St. Gallery in Beaufort.  

She is proficient in watercolor, oil and mixed media. Her  series Heart of Palm is created in acrylic and has six paintings, one of which is seen below.

A more recent watercolor. Canna Lily, part of her RED series, is shown at the bottom of this page along with new watercolors in her ICE series to be exhibited this spring, 2010 at the Charles St. Gallery in Beaufort with the Applepie painters.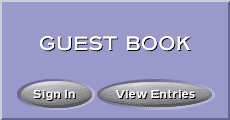 Heart of Palm, Spring. 2003

Mary  served for 25 years as Professor of Art at Tompkins Cortland Community College, an affiliate of the State University of New York. She holds an MFA degree from Syracuse University and an MA degree from Rhode Island School of Design. Her BFA degree is from St. Mary of the Woods College in Terre Haute Indiana and she had a one-artist show there in March, 2000. 

She had a Retrospective show of 4 series of paintings having to do with her research in Russia titled "Russian Reflections" at the Wirts Gallery, The Roberson Museum in Binghamton, NY February - April, 2004.

On Hilton Head she has had several one artist shows at the Hilton Head Art League Gallery as well as group shows with others. 

Mary's series, Red was featured in a one artist show at the Hilton Head Art League Gallery in 2007 and her show Red, White and Bleu, with Rod Kerr at the Hilton Head Library is shown above.

In 2010 Mary will exhibit with the ApplePie Painters at the Charles St. Gallery in Beaufort. She will be showing her new watercolor series, Ice.

To view  portfolios of her work,  click on the portfolio button above  or choose a page to view samples. A list of her other exhibitions, and current shows are shown in the exhibitions page.



Canna Lily, Red Series, 2007.

Hardangervidda, Norway, Ice Series, 2010.

Two Icebergs, Antartica. Ice Series, 2010.


New Series in 2012 - Butterflies. 

New Series in 2013, Wave and Spiral Series.